Our denture clinic
Perfectly crafted dentures
We are a well-established denture clinic and laboratory based in Penrith, providing the latest technological advancements and clinical techniques in denture design and manufacture. Our professional dental prosthetists and technicians are committed to creating quality grade dentures that are both aesthetically pleasing and comfortably functional.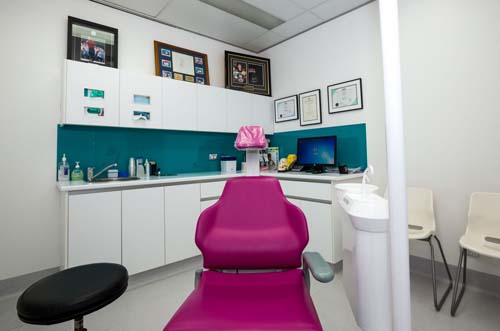 By seeing a dental prosthetist at our denture clinic, you'll deal directly with the person who will fit and manufacture your denture. All of our denture work takes place in our on-site laboratory, which allows us to make individually crafted dentures that are precision-matched to our patients' needs.
Our primary aim is to create a natural looking denture that fits so comfortably, you will forget you're wearing it. As you regain the confidence to speak, eat and smile again, there will be no need to feel self-conscious any longer.
We're local, fresh & modern
We believe every patient deserves optimum care. New technology and information continue to change how we achieve this as dental professionals. Our denture clinic in Penrith is continually updated with the latest advances in dentistry. Every patient is cared for using stringent hygiene methods, current industry knowledge and state of the art equipment.
Even the simplest denture repair can face unnecessary delays when a clinic's laboratory is offsite or overseas. Our onsite laboratory means we can offer same day denture relines, repairs and additions, so our patients are not without their dentures for longer than a day. We personally manage every case from beginning to end, so you can be guaranteed of a denture that fits your mouth exactly. All of our products and materials are Australian-made and comply with strict safety standards.
Paul Petrovski – Dental Prosthetist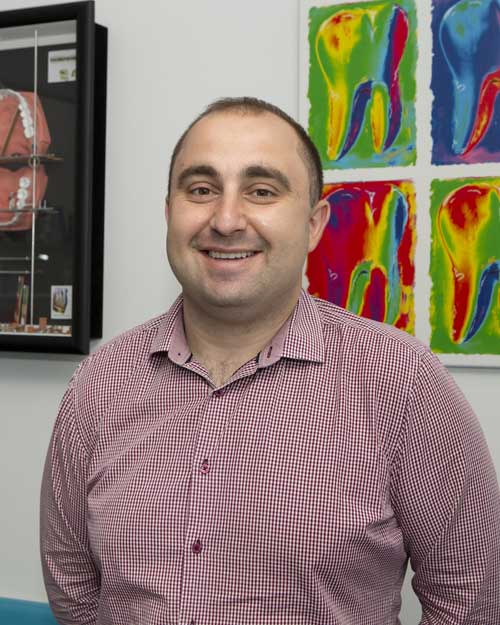 Specialised training, combined with in-depth industry knowledge and years of operational experience in dental laboratory services and prosthetics, has made Dental Prosthetist Paul Petrovski highly proficient in his craft.
Over the past eight years, Paul has earned a solid reputation for providing his clients with the very best in quality dental solutions in terms of product, personalised service and delivery.
As every client is different, Paul's combined skill and experience has enabled him to design and deliver custom made solutions that meet the specific needs of each case, with exceptional results.
Paul is particularly interested in modern advancements and process improvement within the industry. He understands that keeping up with new technologies, products and practices means being able to provide better dental solutions for his patients.
To keep abreast of worldwide industry standards in prosthetic manufacturing and fitting, Paul is a regular attendee at overseas forums and conventions including the International Dental Show (IDS) which is held in Cologne, Germany every two years.
With an Advanced Diploma in Dental Technology and Advanced Diploma in Dental Prosthetics, Paul has also achieved certification as a Swiss Denture Concept Clinician.