Cosmetic dentures for the finest natural look and feel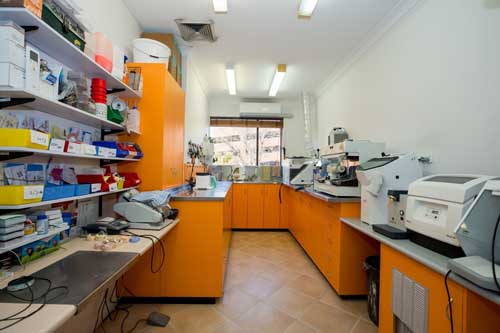 Imagine a denture matched so perfectly to your teeth and gums that it's practically undetectable. That's the beauty of a cosmetic denture.  We can match the shape, colour and fit with such precision that no one will know the difference, giving you something to smile secretly about.
Implant Dentures
Implant dentures are becoming increasingly popular and offer a variety of benefits over traditional dentures. They're designed to create a strong and stable tooth that's so comfortable it looks and feels completely natural. You'll be able to eat the foods you want to and speak just like you always did, without feeling self-conscious or embarrassed.
An implant denture is used when there are no teeth remaining in the jaw, but there is enough jaw bone remaining to support it. Implants provide a solid foundation for fixed or removable replacement teeth. You won't have to worry about them moving around or slipping, as you might with a traditional denture. Dental implants can even help to protect healthy bone and preserve the natural shape and strength of your jaw.
Your dental surgeon will insert the implants into your jaw and construct a denture that is then clicked into place. This can be a long, but rewarding process, requiring several months as it will take some time for your bone to grow around the implant.
Vertex Thermosens Dentures
Vertex ThermoSens dentures are flexible dentures made from an innovative material that is virtually unbreakable. Sometimes referred to as a cosmetic partial denture, it doesn't use chrome or metal clips and is ideal for anyone with a sensitive mouth or with allergies to chemicals or acrylics.
The thinness of this denture means it will fit perfectly in your mouth. It's also lightweight, comfortable and aesthetically pleasing.  Offered in 12 different colours to suit your natural gum, they don't discolour over time.
Swiss Denture Concept
Our highest quality denture is the Swiss Denture Concept from leading denture manufacturer, Candulor. Made from high-grade materials and using the latest dental technology, this denture is superior in both function and durability.
With a Swiss Denture Concept denture, we take a series of precise functional impressions and jaw joint registrations. It means you'll need a few more appointments but it's essential to achieve a perfect fit. We then meticulously match and apply individual tooth and gum colouring. The results resemble the appearance of porcelain teeth. Your new denture teeth will look realistic and match your own natural aesthetics down to the finest detail.
As with all Swiss Denture Concept practitioners, we've undertaken expert training by master technicians. Accreditation is required to ensure consistency in delivery of this respected standard. The ultimate denture solution, you'll find it more comfortable and more life-like than you could ever imagine.